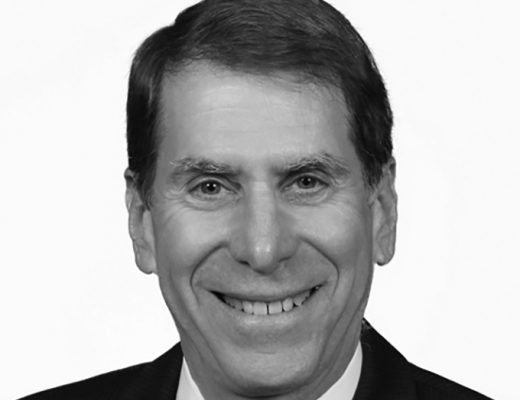 Of Counsel
412-391-8510
eschaffer@stonecipherlaw.com
VCard
*University of Pittsburgh School of Law, 1979, J.D., Order of the Coif
*University of Pittsburgh School of Engineering, Post-graduate studies in chemical engineering
*University of Virginia, 1976, B.A., High Honors, Government and Foreign Affairs, Phi Beta Kappa
I joined Stonecipher in 2021. After a long and enjoyable career at a major international firm, I welcomed the opportunity to join a boutique insolvency and corporate practice.
As part of a small firm, with few conflicts, I can draw upon my experience to serve as a mediator or arbitrator, as an expert witness, and as a trustee, receiver, examiner, or bankruptcy plan administrator, and to act as special counsel for indenture trustees and other corporate trust agents in connection with defaulted securities.
SEE ME FOR:
I have worked on a wide range of restructuring and insolvency matters, with a related focus on default related litigation. Over my 40+ years of practice, I have represented Chapter 11 debtors, creditors' committees, and major creditors in state court receiverships and bankruptcy cases. While I have had a wide-ranging practice, I have focused particularly on representation of indenture trustees. I also have served as an expert witness on corporate trust and bankruptcy issues
I have represented indenture trustees, collateral agents, and other corporate trust agents in major bankruptcy cases, receiverships, non-judicial restructurings, and litigation involving defaulted securities in a wide range of debt instruments, industries, and jurisdictions.
I have represented trustees and fiscal agents for municipal debt issuers across the country in connection with restructurings, receiverships, bankruptcies, and litigation (including lender liability actions) involving governmental units (such as the Commonwealth of Puerto Rico and County of Jefferson, Alabama), hospitals, airlines, real estate, gaming, hospitality, nursing homes and public housing, schools, waste disposal, and fitness, research, and cultural facilities.
Similarly, I have represented trustees for corporate debt securities in matters involving investment banking (Lehman Brothers), energy and mining, airlines, mortgage banking, shipping, real estate, communications and publishing, and heavy industry.
A substantial part of my practice has involved cross-border matters. This includes matters relating to sovereign debt issued by The Republic of Argentina, The Bolivarian Republic of Venezuela, The Lebanese Republic, the Arab Republic of Egypt, the Republic of Guatemala, and certain Native American tribes; and domestic matters involving laws of the Bahamas, Canada, Croatia, Poland, France, England, and Sukuk financing.
OTHER POINTS OF INTEREST:
U.S. Supreme Court
Louisiana Supreme Court
Ohio Supreme Court
U.S. Court of Appeals – First Circuit
U.S. Court of Appeals – Second Circuit
U.S. Court of Appeals – Third Circuit
U.S. Court of Appeals – Fourth Circuit
U.S. Court of Appeals – Fifth Circuit
U.S. Court of Appeals – Sixth Circuit
U.S. Court of Appeals – Eighth Circuit
U.S. Court of Appeals – Ninth Circuit
U.S. Court of Appeals – Tenth Circuit
U.S. Court of Appeals – Eleventh Circuit
Fellow, American College of Bankruptcy
Selected through peer review for inclusion in The Best Lawyers in America© for Bankruptcy and Creditor Debtor Rights / Insolvency and Reorganization Law, 2005-2021
Ranked Band 1 in Chambers USA for Pittsburgh & Surrounds Bankruptcy/Restructuring, 2020
Selected for inclusion in the Pennsylvania Super Lawyers list for Bankruptcy: Business, 2004-2020
Listed in Who's Who Legal USA in the area of Insolvency & Restructuring
Listed as Highly Regarded in IFLR1000 United States for Pennsylvania Restructuring and Insolvency
28 October 2020 American Bankers Association "Emerging Corporate Trust Default Issues"
18 December 2018 American Bankers Association Corporate Trust Telephone Briefing
31 October 2018 American Bankers Association "Holders Are Not Our Friends: Litigating Holder Claims"
13 April 2018 ABA Section of Business Law Spring Meeting "International Bond Defaults: Navigating the Thicket of Recalcitrant Sovereigns, Aggressive Bondholders and Conflicting Laws"
8 September 2016 American Bar Association, Business Law Section Annual Meeting, Boston, Massachusetts "Caught in the Cross-Fire: Recent Litigation Issues Confronting Indenture Trustees in Contentious Distressed Situations."
15 December 2015 American Bankers Association Briefing: Year-end Review of Critical Issues Facing Corporate Trust "An Indenture Trustee's Guide To Plausible Deniability"
21 May 2015 Turnaround Management Association's May Lunch Meeting, Pittsburgh, Pennsylvania "Through the Looking Glass: The Dramatic Story behind the August Wilson Center Receivership"
27 October 2015 ABA Corporate Trust Committee Meeting "An Indenture Trustee's Guide To Plausible Deniability"
21 November 2013 Strafford Publications Webinar "Municipal Insolvencies in the Wake of Detroit: Navigating Chapter 9 and Out-of-Court Restructuring"
26 September 2013 Pennsylvania Bar Institute's 18th Annual Bankruptcy Institute, Pittsburgh, Pennsylvania "Hot Topics in Chapter 11 — The Great Debate"
• 14-17 May 2013 New York State Bar Association International Section's New York Global Law Week 2013, New York, New York "The Argentine Debt Litigation and Its Ramifications"
28 February 2013 Emory Law – 10th Annual Emory Bankruptcy Developments Journal Symposium, Atlanta, Georgia "Corporate Panel on Municipal Restructuring"
19 October 2012 The Municipal Analyst Group of New York, New York, New York "Bankruptcy: Lessons Learned from Recent Cases"
12 October 2012 American College of Bankruptcy Third Circuit Educational Program, Pittsburgh, Pennsylvania "Adventures in Standing: Why and How Debtors Seek to Limit Participation in Bankruptcy Cases"
27-28 March 2012 The Bond Buyer's Symposium on Distressed Municipalities, Philadelphia, Pennsylvania "The Evolving Chapter 9 Landscape"
22-24 March 2012 ABA Business Law Section Spring Meeting, Las Vegas, Nevada "Lessons Learned from Around the World – Recent Bondholder and Indenture Trustees issues from the US, Canada, UK, France, Mexico, and Beyond"
6 July 2016 "Lehman Court Changes Course on Flip Provisions and Financial Safe Harbors" Global Restructuring Watch; Co-Authors: David M. Schlecker, Michael J. Venditto
December 2015 "COMI and get it: international approaches to cross-border insolvencies" Corporate Rescue and Insolvency (Vol. 8, No. 6); Co-Author: Michael J. Venditto
2011 "Collier Bankruptcy Practice Guide" Matthew Bender & Company, Inc., a member of the LexisNexis Group
2007 and 2010 "Third Circuit Appellate Practice Manual" PBI Press; Co-Author: Kurt F. Gwynne
Adjunct Professor, University of Pittsburgh School of Law, Bankruptcy (2019, 2020) and International Bankruptcy (2021)
Pittsburgh Civic Light Opera, Board of Trustees, 2006-2021
Rodef Shalom Congregation, Past President and member of the Board of Trustees
Thrift Drug Classic (international professional bicycle race, women's national championship, and Olympic trials), Executive Director, 1991-97
Pittsburgh Sports & Festival Federation (organizer of First Night Pittsburgh), board members and officer
Standing Local Rules Committee for the United States Bankruptcy Court for the Western District of Pennsylvania