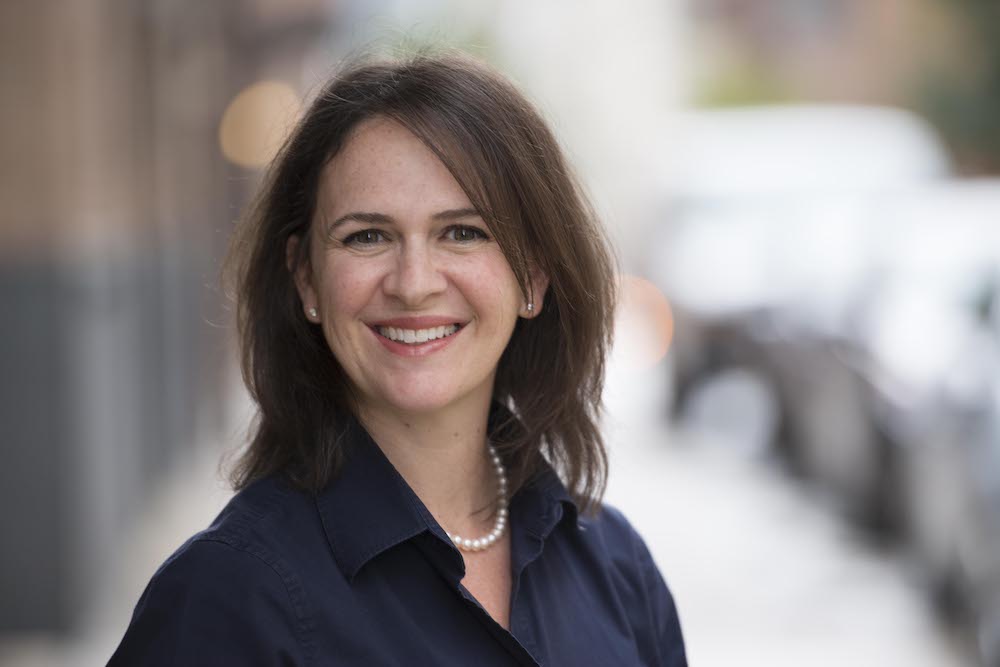 I provide general legal counsel for privately held businesses with an emphasis on sustainable business models such as Benefit Companies and Certified B Corps. My practice areas include entity choice and formation, financing, day-to-day contracts, governance issues, and fundamental transactions, including restructuring and bankruptcy.
SEE ME FOR:
Loan default workout and restructuring
Receiverships
Chapter 11 or Chapter 7 Bankruptcy Cases
Business reorganizations, 363 sales, and liquidations
Day-to-day business contractual work
Buying and selling entire businesses or specific assets of those businesses
Negotiating financing arrangements with banks and other lenders
Representing family-owned and closely held businesses
Commercial contract disputes
Preference lawsuits
Fraudulent conveyance lawsuits
Adversary proceedings, including determining priority, extent and validity of claims, and discharge objections
Claim objections
Plan objections
Bankruptcy mediation and appeals
Shareholder disputes and business litigation
REPRESENTATIVE MATTERS:
2018-2019: Debtor's counsel to Information Technology Procurement Services, LLC ("ITPS"). ITPS provided remote IT services to educational institutions and private businesses.  The chapter 11 case resulted in a Section 363 public sale of the debtor's assets and a confirmed chapter 11 plan of liquidation that provided a 25% recovery for unsecured creditors.
2016-2017: Debtor's counsel to Heyl & Patterson, Inc., a Chapter 11 case pending in the Western District of Pennsylvania.  Heyl & Patterson offered custom-engineered solutions for bulk transfer equipment, thermal drying equipment, and aftermarket needs.  The chapter 11 case resulted in a Section 363 public sale of the debtor's assets and a confirmed chapter 11 plan of liquidation that will provide a recovery for unsecured creditors.
2015-2016: Conflicts counsel for the debtor and debtor-in-possession in In re PTC Seamless Tube Corp., United States Bankruptcy Court for the Western District of Pennsylvania, Chapter 11 Case No. 15-21445 TPA. The Debtor filed with liabilities exceeding $100 million.
2014-present: Debtor's counsel in In re Trustees of Conneaut Lake Park, Inc., a nonprofit, vintage amusement park located in Northwest Pennsylvania. The debtor's chapter 11 plan of reorganization was confirmed in September 2016.
2012-2014: Represented senior secured lender in the global restructuring of a franchisee's obligations to various lenders and the franchisor involving over thirty store locations and multiple sale/leaseback transactions and deeds in lieu of foreclosure.
2010-2011: Represented secured lender in recovering a Bombardier Global Express located in Abu Dhabi and negotiating a $26,000,000 aircraft purchase agreement.
2009-2011: Represented senior secured lender from pre-bankruptcy forbearance through filing a competing  chapter 11 plan for the largest hotel in Pittsburgh.
2017 to Present:  lead counsel representing companies in connection with  amendments to loan facilities, amended and restated facilities, and new facilities, ranging in values from a few hundred thousand to $70 million
2017:  provided transaction support and environmental due diligence for complicated asset purchase and asset exchange transactions tripling client's existing territories
2014 to present:  documented several operating agreements and other governance documents related to the creation of legal entities, sale or transfer of shares or units, and business assets
2014-2015: worked on the refinancing of two multi-million dollar credit facilities on behalf of the borrowing entities
2013-2014: Led and managed an international team of attorneys assisting a systemically important financial institution in meeting its newly imposed Y11 Dodd-Frank reporting obligations on a quarterly basis by analyzing legal and economic ownership interests in over 500 subsidiaries located in more than 20 countries
2015 to 2020: Multiple adversary proceedings involving interpleaded insurance funds, and claims for breach of contract, unjust enrichment, subrogation, fraudulent transfers and preference actions claims
2012-2013: Multiple representations of secured lenders named as a defendants in adversary complaints or motions for sanctions for allegations related to stay violations or violations of the discharge injunction
2010: Represented a putative defendant against a chapter 7 trustee investigation of an allegedly fraudulent $2.4 million IP transfer. The chapter 7 trustee decided not to file a complaint.
OTHER POINTS OF INTEREST:
SubChapter V Committee Member tasked with drafting form Small Business Reorganization Chapter 11 Plan in the United States Bankruptcy Court for the Western District of the Pennsylvania
Allegheny County Bar Association, Bankruptcy & Commercial Law Section – Immediate Past Chair (2017 – 2018)
The Judith K. Fitzgerald Western Pennsylvania Bankruptcy Inn of Court – Past President (2018-2020), previous  Secretary (2016 and 2017) and Publicity Committee Chair (2013-2016)
June 10, 2021, Speaker, Venture Café Philadelphia:   Why BIA?
February 28, 2017, Speaker, ACBA CLE: Benefit Companies: Sustainable Business Models
January 31, 2017, Panelist, MIT Enterprise Forum Pittsburgh: To B or Not to B: What it Means to Start or Invest in a For-Profit Social Enterprise Company
December 9, 2017, Presenter, 29th Annual Bankruptcy Symposium for the Western District of Pennsylvania:  Finding Liquidity for Small and Medium Size Enterprises in Chapter 11
March 28, 2016, Presentation on B Entities for AlphaLab Gear
March 23, 2016, panel discussion for Chatham University, Center for Women Entrepreneurship, MyBusiness Startup Program
January 26, 2016, PBI Webinar. B Corporations: A New Business Model for the Balanced Entrepreneur.
December 4, 2015, Organizer and Symposium Chair, 28th Annual Bankruptcy Symposium for the Western District of Pennsylvania, an all-day CLE program for bankruptcy lawyers in the Western District of Pennsylvania.
Speaker at the 16th, 18th and 20th Annual PBI Bankruptcy Institute on Top Commercial Cases for 2011, 2013, and 2015, respectively, and at the 19th Annual PBI Bankruptcy Institute on recent trend in appointing independent directors on the eve of bankruptcy.
Speaker at the 27th, 26th, 25th, and 20th Annual Bankruptcy Symposiums for the Western District of Pennsylvania presenting on Chapter 11 exit strategies, avoidance actions, oil & gas leases in bankruptcy, and commercial landlord issues, respectively
Named a 2012 Pennsylvania Rising Star in Bankruptcy & Creditor/Debtor Rights by Pennsylvania Super Lawyers
Recipient of the Gerald K. Gibson Memorial Award, 2000, and CALI Awards for Excellence in the areas of bankruptcy law and secured transactions
Unitarian Universalist Church of the South Hills, Board of Trustees, President (2021-2023)
BEntities, LLC, principal and manager.  BEntities helps business owners integrate the the B Impact Assessment into their operations for a more holistic and sustainable way to do business.